All the vessels are made of glass and copper.
The vessels pictured here are in galleries or already purchased. If you like a size, color or shape I can try my best to coming close to matching it.
No two vessels can ever be exactly the same.
Each piece is one of a kind. Colors can very as well, there is a large color pallet for glass and they all react diferently to the copper.
If you want to inquire about purchasing a piece please call and leave a message or email me. Within the subject line mention glass and it will bypass spam filters. Depending on specifications may take up to a month to make and deliver.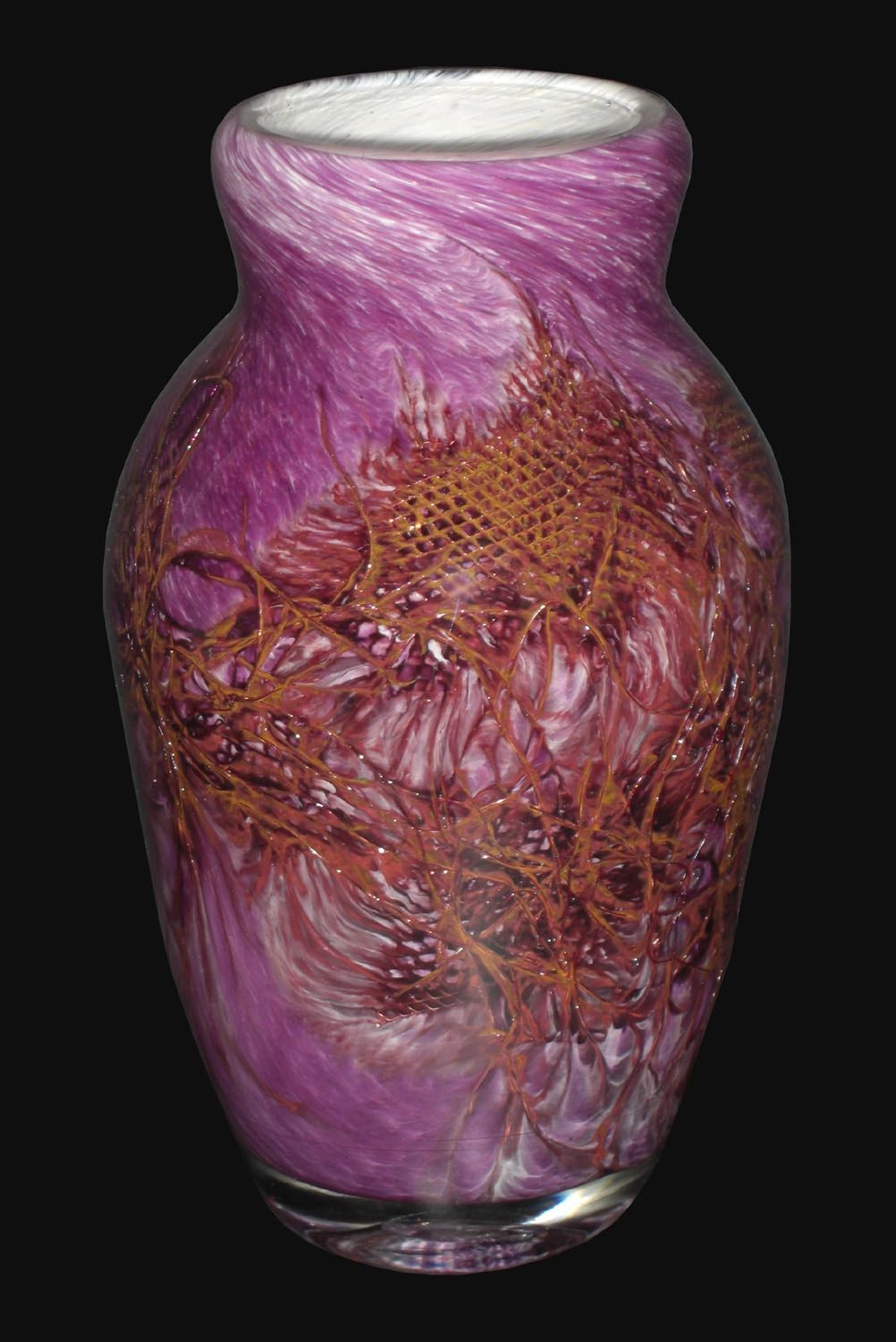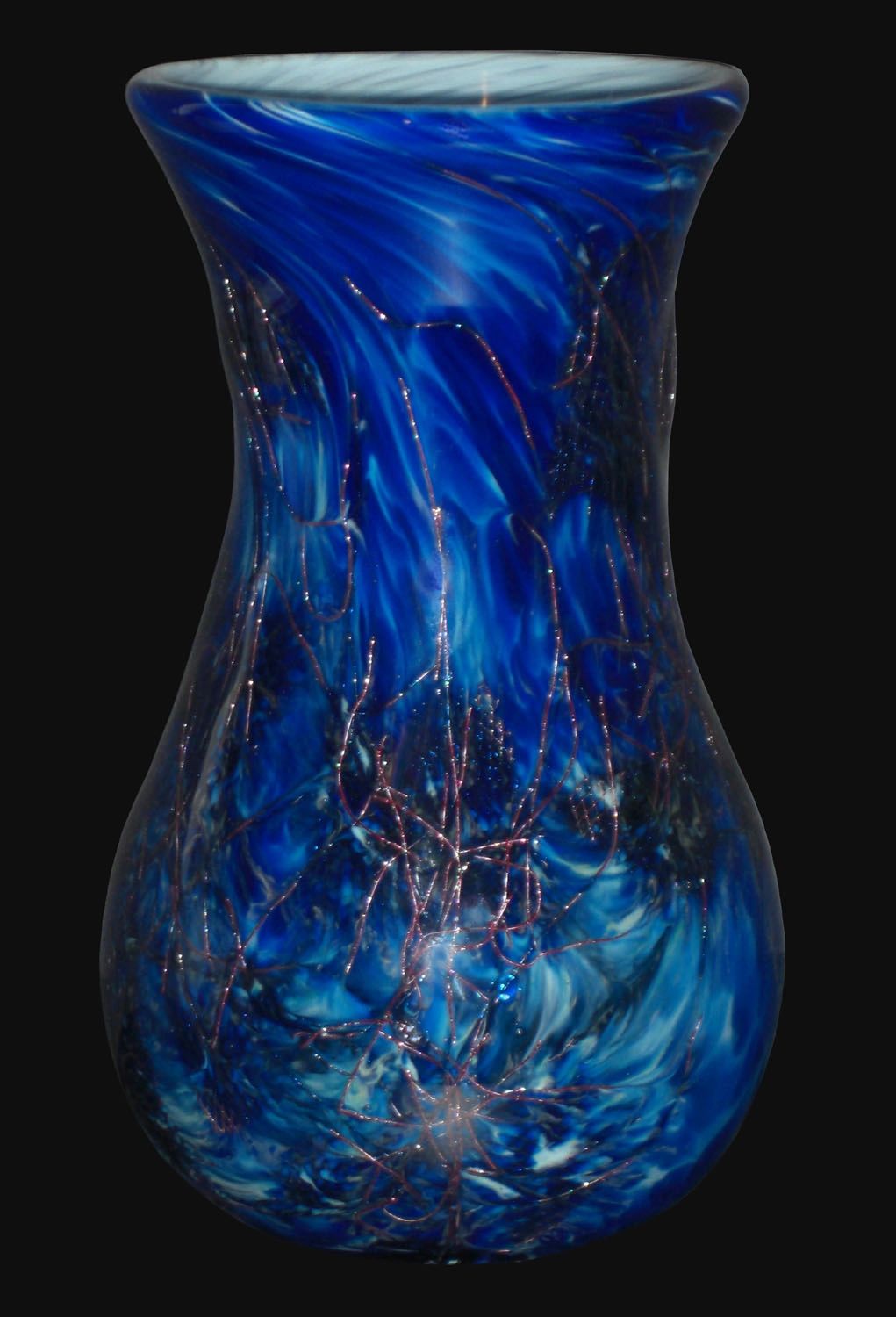 Violet and White Blue and Light Blue

10 x 5 x 5 in 11 x 6 x 6 in
150$ $180



White and teal White and teal detail
7 x 6 x 6 in
$150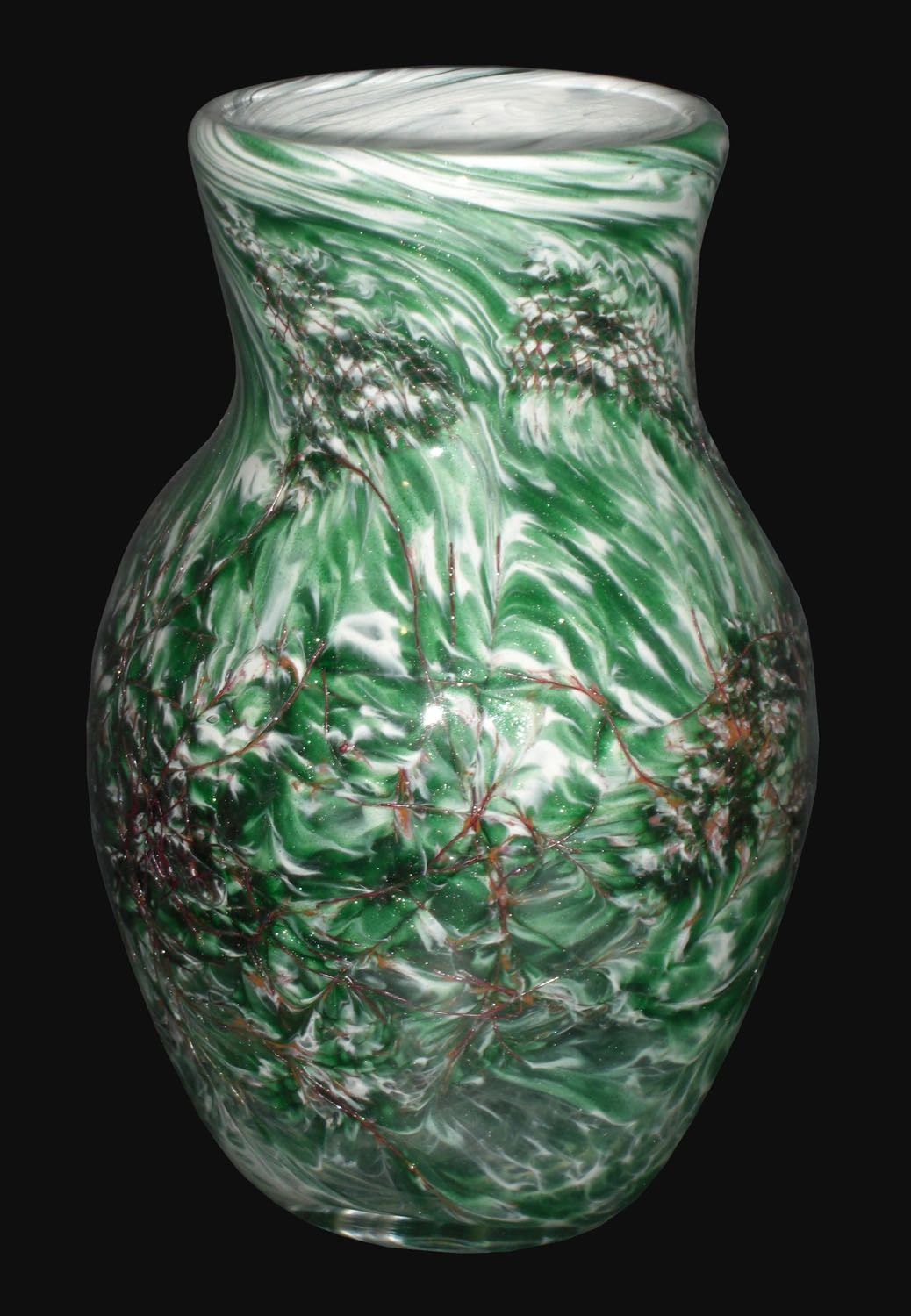 Yellow and White Green and White
9 x 7 x 7 in 9 x 5 x 5 in
150$ 150$




Amber and white Amber and white detail
12 x 5 x 5 in
$150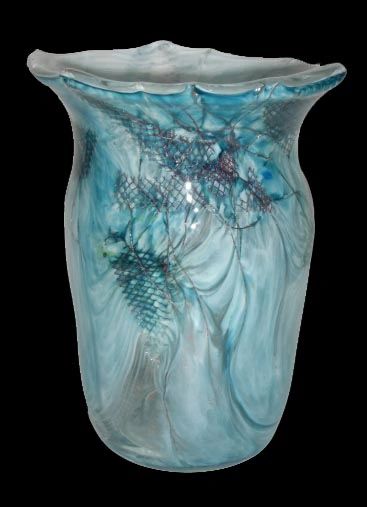 Teal and white Brown and white

9 x 6 x 6 in 7 x 5 x 5 in

$150 $120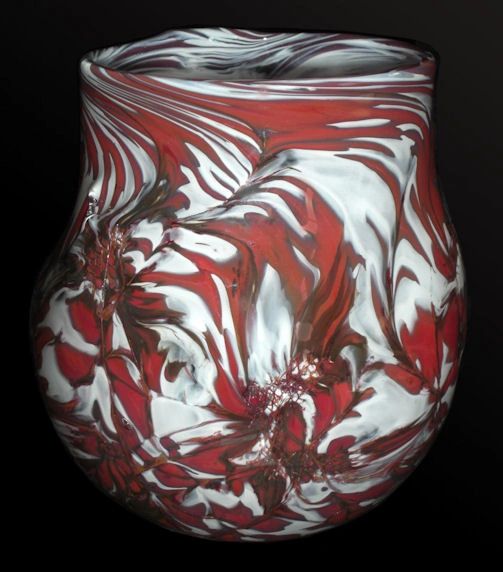 Pink Gennie Red and white
11 x 5 x 5 in 7 x 5 x 5 in
$120 $120

Blue on Blue Lavender
11 x 5 x 5 in 9 x 3 x 3 in
$150 $120





Gold, green and white Amber and white
12 x 7 x 7 in 12 x 7 x 7 in
$150 $150




Blue Fume Blue Fume detail
9 x 3 x 3 in
$120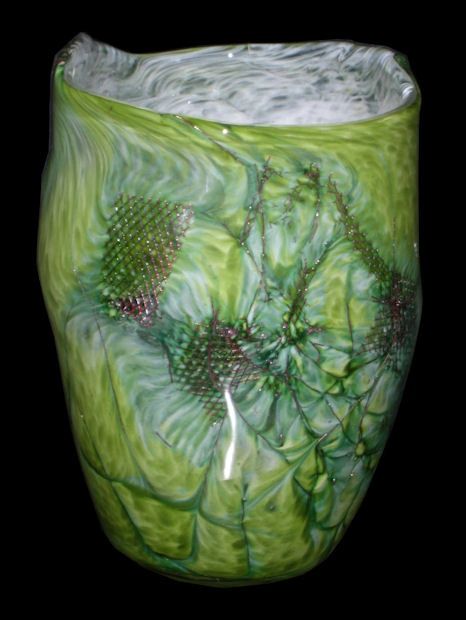 Green and white Green and white

9 x 5 x 5 in 7 x 8 x 8 in
$150 $150


Teal and white Blue and white
7 x 8 x 8 in 7 x 8 x 8 in
$150 $150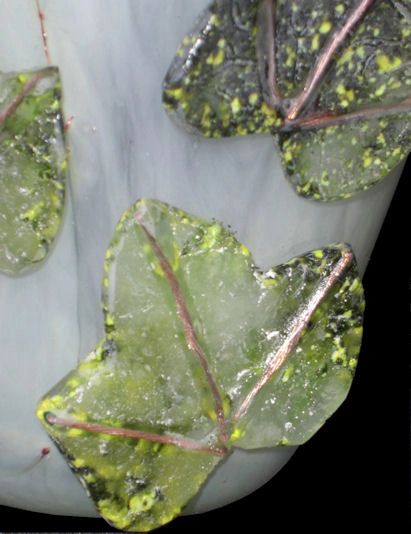 Mint green with leaves Mint green with leaves detail
Blown with pate de verre leaves
8 x 6 x 6 in
$200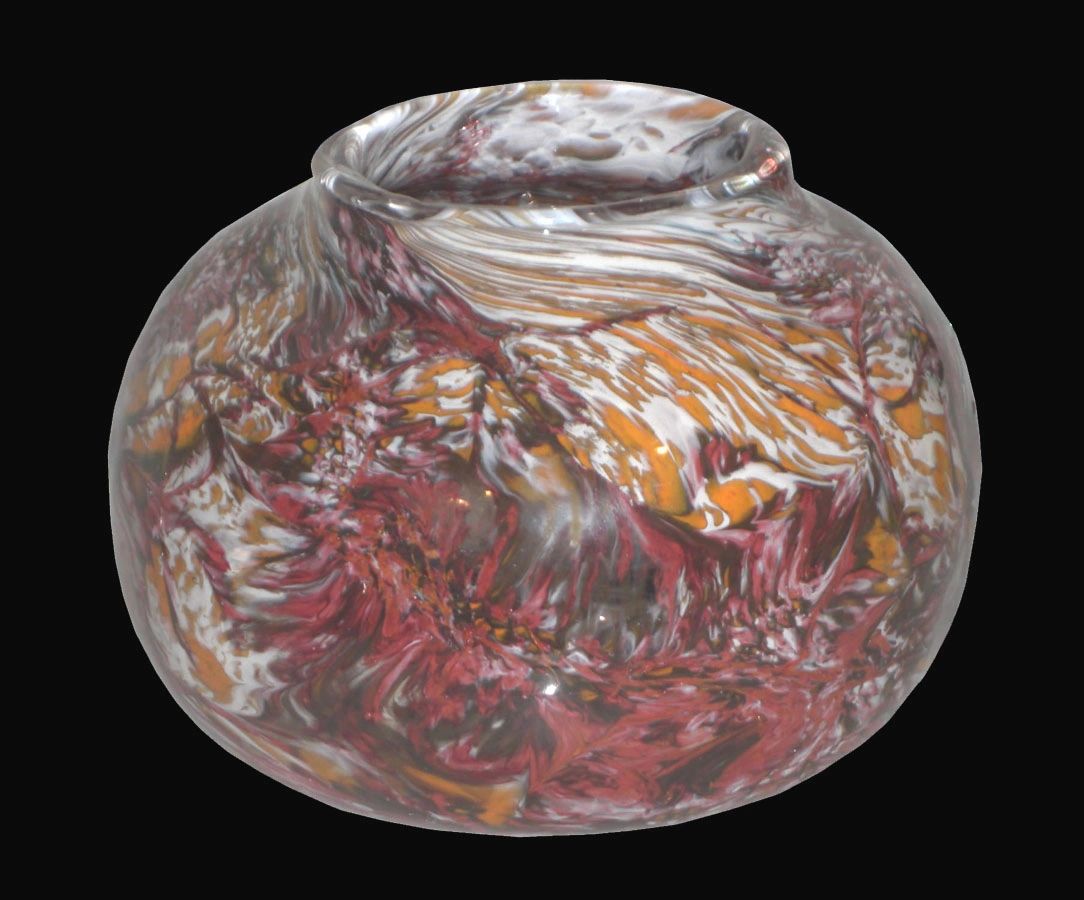 Yellow and white Yellow, White, and Red
6 x 8 x 8 in 7 x 9 x 9 in
$150
$150