Tami's Bio Click Here

Resume


Tami King
7239 Shalkop St., Philadelphia, PA 19128
215-808-7630
Education:
01/05- Salem County Community College, NJ
12/06 Glass Art and Scientific Glass Technologies
08/97- Tyler School of Art / Temple University
05/00 BFA, Printmaking
05/95- Butler County Community College, PA
06/97 Associates in Graphic Design
Work Experience:
06/06- Studio Assistant for Anna Boothe, PA
Present Cold-working, grinding, mold-making, lost wax molds, kiln casting and pate de verre.
05/06- Studio Assistant for Joe Mattson, NJ
Present Glassblowing, gathering, punties, foots, wraps, bits, flashing, finish sprays, and cold working.
06/05- Volunteer. Wheaton Arts and Cultural Center, NJ
Present Glassblowing, sand casting, mold forming, kiln casting, and fusing. Assist the fellows and the resident masters.
03/05- TK Painting, PA, NJ, NY
10/10 High-end detailed painting, mural, and special finishes. Carpentry, drywall, spackle, tiling, and light construction.


02/08- Teacher, Banana Factory, PA
09/10

Teaching flame working with copper, bead making and hot glass with copper
07/07 Teaching Assistant for Hank Adams, NJ
Sand Casting class at Wheaton Arts for Glass Weekend. Sand prep, mold prep, ladling glass, and cold-working.
Selected Exhibitions:
2007 Juried Erotic Art Show, The Kinsey Institute, Bloomington, Indiana
Female Flame-Off, Philadelphia Glass Works, Philadelphia, PA
Gallery 908, Philadelphia Glass Works, Philadelphia, PA
2008 The Gallery, Wheaton Arts, Millville, NJ
10th Annual Goblet Show, The Snyderman – Works Gallery, Philadelphia, PA
Liberty Museum Glass Auction, Liberty Museum, Philadelphia, PA
Holiday Annual Show, Gallery 50, Bridgeton, NJ
Christkindlemarkt, Banana Factory Gallery, Bethlehem, PA


2009 Flameworking Conference Show, Salem, NJ

Glass Weekend, Wheaton Arts, Millville, NJ
Noche De Artes Gala, The Noyes Museum of Art, Oceanville, NJ
Women of Glass 2009, Flow Magazine, Nov 2009
2010 Kink: The Seduction of Art, Koplin Del Rio Gallery, Los Angeles, CA
Liberty Museum Glass Auction, Liberty Museum, Philadelphia, PA


2011 Glass Weekend, Wheaton Arts, Millville, NJ
Liberty Museum Glass Auction, Liberty Museum, Philadelphia, PA

2012
Reflections: 50 years of a Modern Movement
, Riverfront Renaissance Center for the Arts, Millville, NJ
Beyond the windows: Everything Glass
, Artworks, Chestertown, MD
Liberty Museum Glass Auction, Liberty Museum, Philadelphia, PA
Solo Exhibitions:
2008

Erogenous Glass, The Aphrodite Gallery, Philadelphia, PA

Galleries and Stores:

Wheaton Arts, Millville, NJ
Accent Studio, Haddonfield, NJ
The Noyes, Oceanville, NJ
Bannana Factory, Bethlahem, PA
Glass Growers Gallery, Erie, PA
Zephyr Gallery,Tropicana Casino, AC, NJ

Liberty Museum, Philadelphia, PA

Collections:

Barbara and Alan Boroff, Philadelphia, PA
Anne Marie and Irvin Richter, Cherry Hill, NJ
Ileen Joseph, Media, PA
Monika Flemming and Peter Pommerencke, Germany

Back to Top Back to Home Page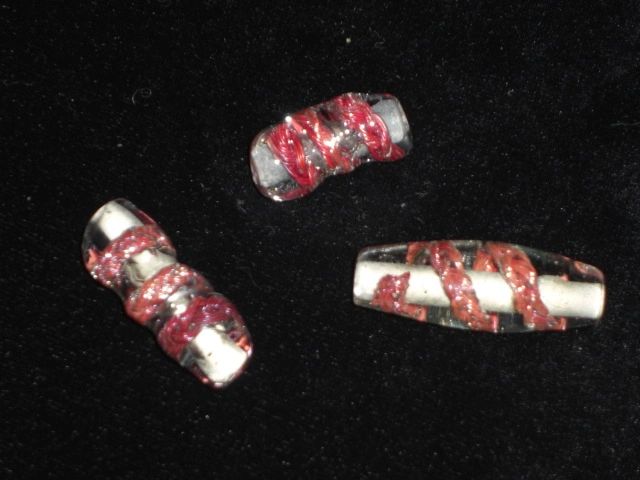 Tami King
Bio
Originally from the Pittsburgh area, Tami King obtained an associates degree in graphic design.

In 1997, Tami transferred to the Tyler School of Art in Philadelphia and received her BFA 2000.

She attended Salem County Community College in the Scientific Glass Technology program and the Glass Arts program.

She as well, works as a volunteer in the glass studio at Wheaton Arts in NJ doing hot glass demonstrations for over 8 years.

Tami was selected to participate in the female flame off in Philadelphia, has demonstrated flame working at Salem CCC, Banana Factory and Wheaton Arts.

She taught flame working and glass with copper classes at the Banana Factory.

She was chosen for the Women in Glass of 2009 edition of Flow Magazine for flame working.

Her current interests include sculptural approaches that primarily utilize glass and copper.

She has also been working with copper in many of her glass crafts, such as; beads, pendants, vases, goblets and paperweights.

Email Tami at snarff6@aol.com
Back to Top
Back to Home Page